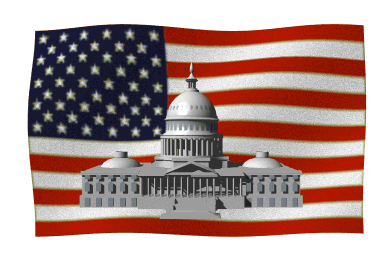 Pearson A
meri
ca'
s Choice

School
We are very excited at Carl E. Schluter Elementary to be a Pearson America's Choice School!
This upcoming school year our school will be in the Stage Three implementation of
the
America'
s Choice School Design for K-8 schools. America's Choice is a subsidiary of the
National
Center
on Education and the Economy, a Washington, DC-based non-profit organization and a leader in standards-based reform. Organized around 'The America's Choice Five Design Tasks', Schluter elementary will join hundreds of schools around the nation focused on high quality instruction and increased student achievement.
The Five Design Tasks are:
High Performance Leadership, Management, and Organization
Standards and Assessments
Aligned Instructional Systems
Professional Learning Communities
Family and Community Involvement
In September, Schluter Elementary will launch our " Million Words Campaign", with the expectation that all students will read enough books to reach the goal of one million words.
In May, all students who achieve their goal will participate in a special celebration. Details will be announced soon! We are excited to partner with Texas Motor Speedway's "Speed to Read" program, where we are competing with other area schools for reading the most books.
The "Principal's Book of the Month" is one of our many traditions at Schluter. Each month every classroom will receive a copy of the featured book and school wide activities and discussions center around that book. It has been exciting to see and hear the enthusiasm and student involvement in the Book of the Month.

Each classroom will implement shared practices for language arts instruction. You will find organized classroom libraries, reading and writing notebooks, browsing boxes for each child, anchor charts as instructional tools, and processes for kids to share, record and document their reading and writing.
Standards Based Bulletin Boards are an integral piece of the Americas Choice Design. The standards consist of our TEKS (Texas Essential knowledge and Skills) and the NCEE standards (The National Center on Education and the Economy) Both sets of standards line out at each grade level what it is that a student should know and be able to do in order to be academically successful and ready for the next grade. Every six weeks the teachers display work in the hallway that reflects the standards that were taught and the work produced by the students. The standards are also presented on genre boards in the classroom and the content of the standards are written and displayed as guiding questions for learning on the teachers white boards.
Our
America
s Choice Literacy Team is comprised of teacher leaders who meet every two weeks to discuss reading and writing assessments and to problem solve any issues or concerns that come up in regard to implementation.
This team plans and coordinates the reading incentives and Book of the Month activities.
We discuss needs for staff development and arrange opportunities for teachers to visit one another classrooms to observe lessons and best practices for instruction.
This team keeps a portfolio of pictures and work samples to chronicle the
America
s Choice implementation journey.
Many of the initiatives and tasks are similar to what we are already doing in our Northwest schools, but we are enthusiastic about continuing our professional growth and having the additional training/support from America's Choice. We are confident you will be pleased with the quality of instruction and student work you will see in our classrooms.
Kim Caley, Principal